Homemade Tyvek filter discs test
I conducted a test using filters made of TyvekTM material.
I prepared 4 birdseed jars, 2 are covered with the polyfill lid like outlined in the Polyfil filter lid for Simple Minds, and 2 are covered with squares of TyvekTM hold down by the rim of the lid. The variety of Tyvek was the thin Tyvek used in construction, "Tyvek house wrap".
I inoculated them with Ecuador rye grain spawn and incubate at 29°C.
After 2 days fresh growth was noticable both in polyfill filter jars and in Tyvek filter jars. I couldn't tell if the growth is faster in any of them.
The jars were shaken to distribute the newly colonized kernels and put back into the incubator.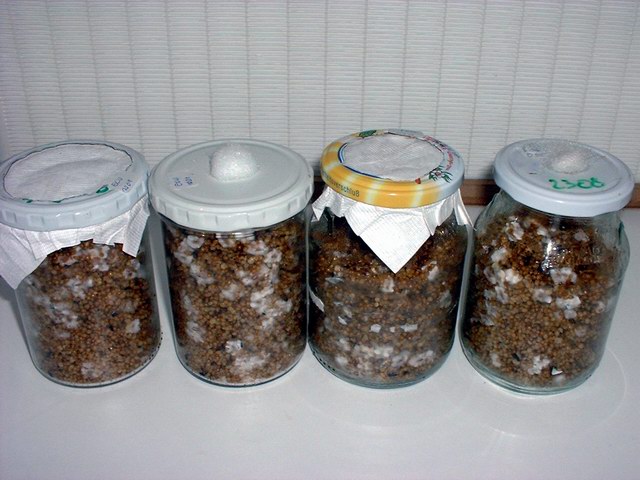 After 3.5 days into colonisation the jars looked like this.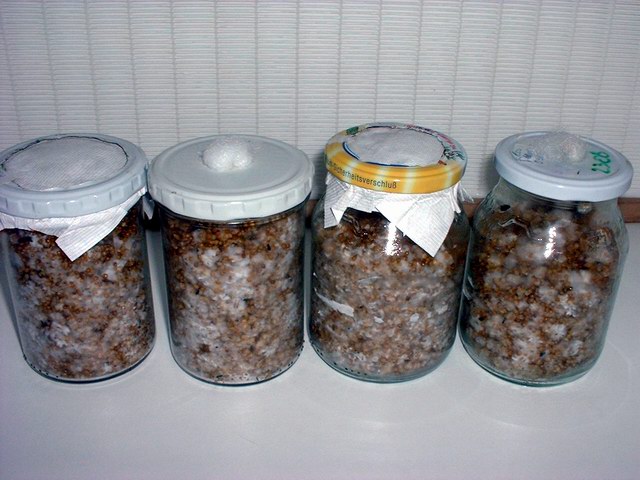 6 days after inoculation the jars were colonized.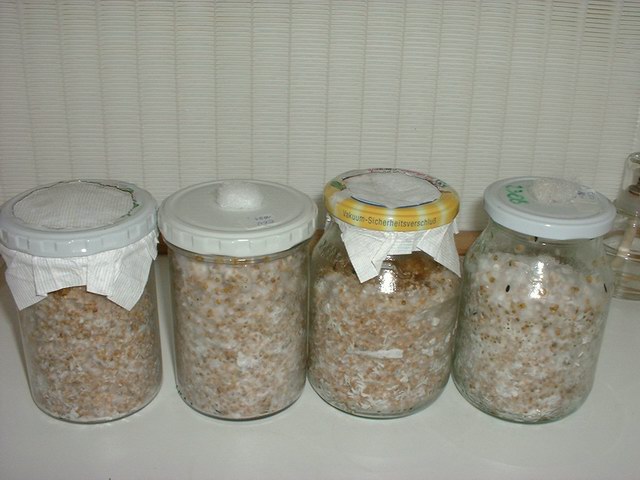 If you look carefully you will notice, that the Tyvek filter jars have a thin layer of uncolonized, dry kernels on the top of the jar during the excessive gas exchange through the filter.
To counteract this one should make the hole in the lid smaller(about 1/2 inch in diamter) and thus only partially expose the filter surface.
No contamination problems were observed in jars with either kinds of filters.
All in all the test was a succes, proving that "Tyvek house wrap" is suitable for use as an filter in preparing of grain spawn.