1
« on: November 11, 2010, 04:52:27 PM »
Yea I discovered that leaving it open like that was not such a good idea. So now I just put them under the fan for 1 day then transfer them to that same container with a lid for another day and then I have cracker dry mushies.
Here's a jar of my first flush.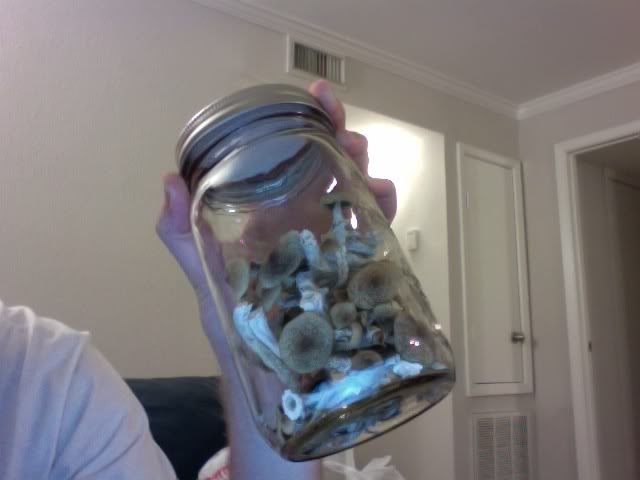 -Peace and happy growing.