1
« on: June 25, 2006, 02:42:55 PM »
sometimes it happens...
I was on a trip for 10 days and 300 km from my shroom growing laboratory, so I had no possibilities to take care of them.
look at the pictures and you'll see how they grew without any air exchange and without any water addition...
first STROPHARIA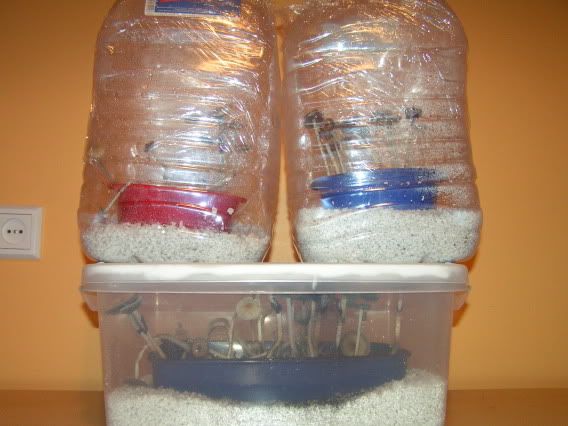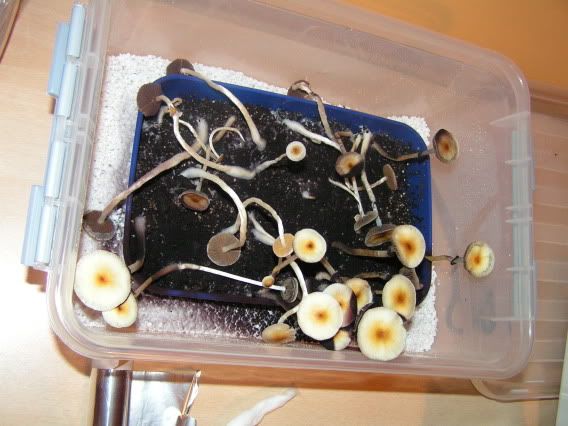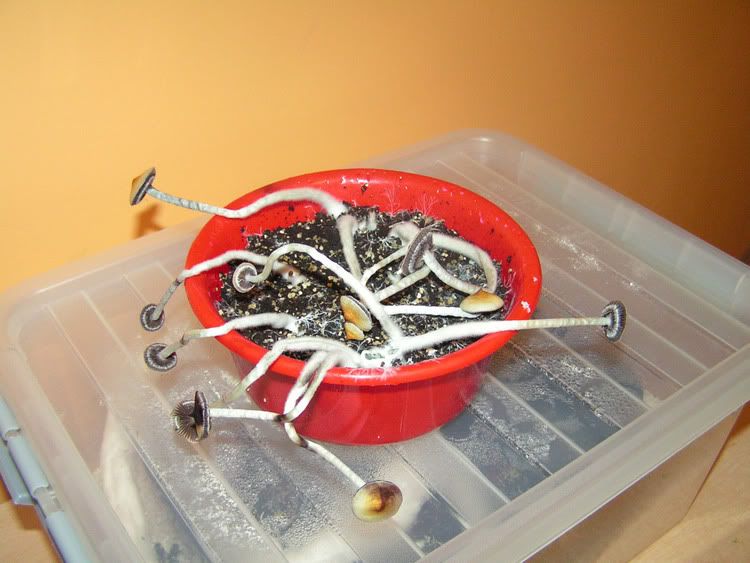 anno
are they Ok for consumption? ate one fresh, no negative effects...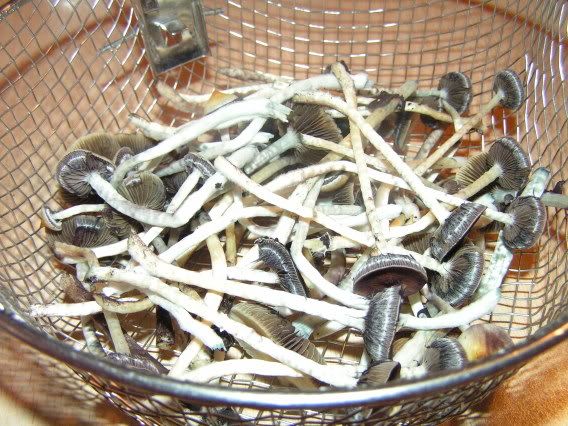 and second GOLDEN TEACHER
this casing dried out and mushrooms stoped to grow
this one decided to colonize more space, so I pumped in some water and will wait for the results