1
« on: May 03, 2011, 04:07:08 PM »
Hey guys, I will be attempting my first grow, and would really appreciate some input from more skilled cultivators. First off, I have a question about the jars that I got... are they too small? They didn't have anything else without shoulders... and I wanted the birthing to go smooth so I got them... tell me what you think:
(Mini stapler for size reference

)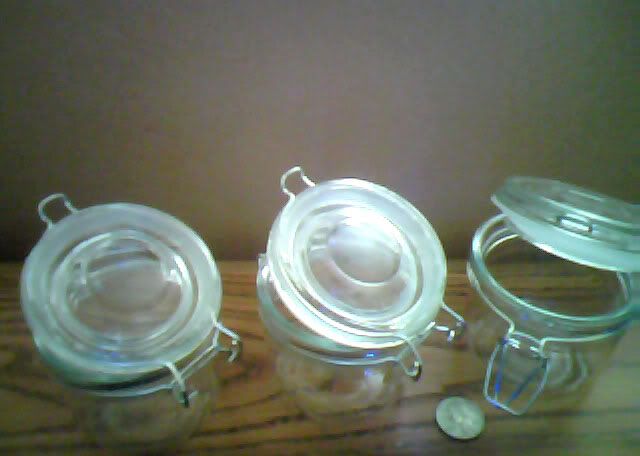 (Quarter for size reference)
Also... should I remove the lids completely so I can inoculate? Or would I be able to inoculate through a layer of foil and then just close the lid when they are colonizing? Thanks much!