1
« on: November 07, 2010, 04:25:06 PM »
Ok so here I got two pics of my setup.
materials: Plastic container, desiccant, aluminum tray, drying rack, ceiling fan.
So I pretty much just harvested these guys, and placed them on this here rack over some desiccant. The container is open and has no lid covering it.
What you can't see is the ceiling fan above running on high and the cuts + holes I put into the aluminum tray to let the water fall through.
and yea I plan to leave them like this for 24-48 hrs.
This is my first time drying my harvest, normally I always chew em fresh but I've grown more than I can eat in one sitting so.. here I am. lol
Those of you pros out there, can you tell me what you think? Is this effective or not? All thoughts and comments welcome!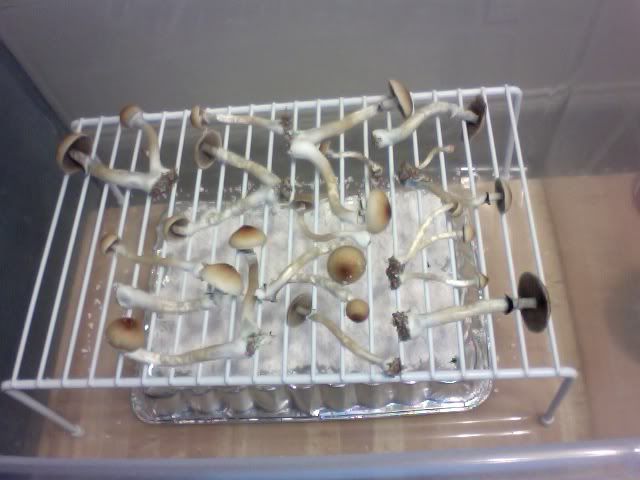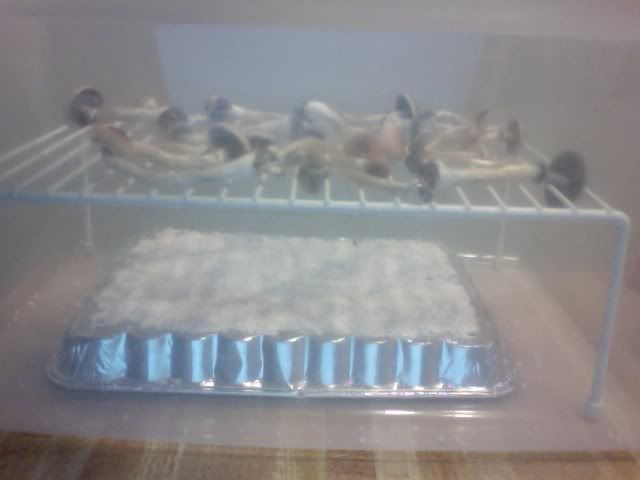 -Peace, and happy growing.