21
« on: March 22, 2007, 07:27:40 AM »
Good day,
i have this tray with sum PR's in it and I have noticed something quite strange.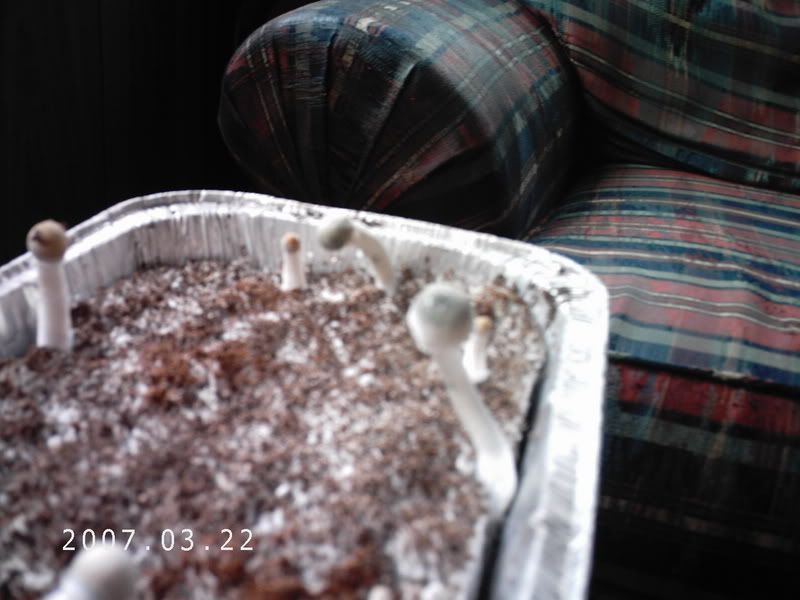 Sry for the quality of the pic But,I'm sure you can see the greenish/blue on the cap of the PR I am refering to.
Along the stem is the same color as the cap.also in this tray there are some that do not show this discoloring.
They still seem to be growing and for some strange reason they have started to grow sideways or crooked like you see in the pic.
My question to you is,Is it possible that upon growing it may have bruised itself coming out of the casing?
I do not think it's Trich,I have cut open the tray to see and I noticed no Green.
So what are the possible reasons for this?
and as a footnote,There has been none harvested from this tray so that rules out bumping against them.
Thanks in advance for your advice.
Baph